Saudi Aramco, Bahri, Lamprell and Hyundai Move To Next Phase Of Maritime Yard Development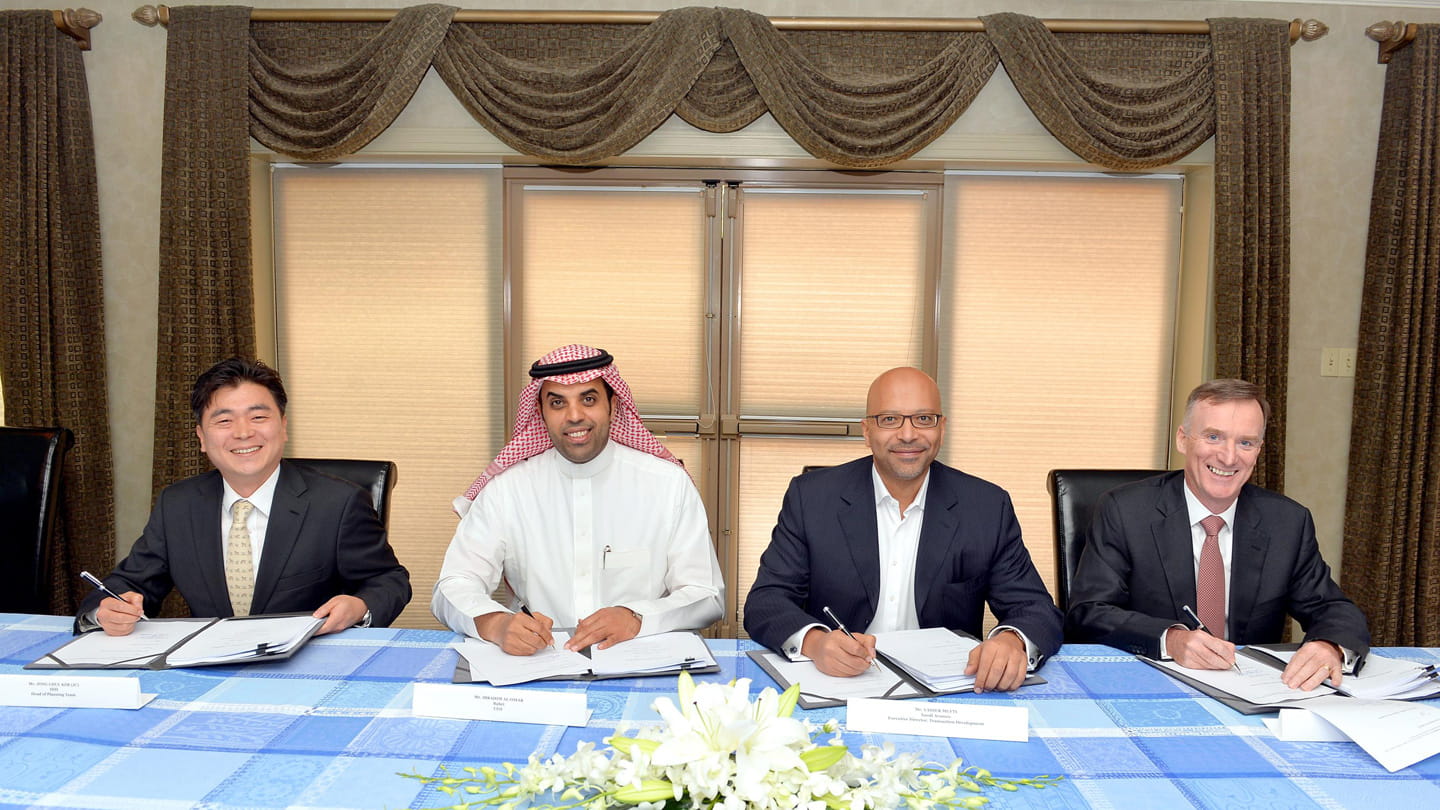 Saudi Aramco today signed a Joint Development Agreement (JDA) with its potential partners - the National Shipping Company of Saudi Arabia (Bahri), Lamprell, and Hyundai Heavy Industries for developing a Maritime Yard that will provide engineering, manufacturing and repair services for offshore rigs, commercial vessels and offshore support vessels in the Kingdom of Saudi Arabia.
The JDA represents the next phase of development between the partners after signing the Memorandum of Understanding (MoU) in January. Pursuant to the MOU, the partners have been working closely to undertake preliminary due diligence and feasibility studies on various aspects of the project and that work is currently ongoing.
With the signing of the JDA, the partners intend to jointly undergo development activities relating to financing, construction, operation and ownership of the Maritime Yard and enter into negotiations of definitive agreements in view of making a Final Investment Decision in due course.
As part of this undertaking, Saudi Aramco and the potential partners look forward to leveraging their know-how, combined with current and future business needs, to actively pursue such an investment and promote economic development in the Kingdom. In line with the Saudi Vision 2030, this project aims to localize world class manufacturing and services to support the growing national and international portfolio.
The development of a Maritime Yard signifies Saudi Aramco's continued commitment to the development of the maritime sector and the opportunities it offers for economic growth and job creation.
The outcome of the agreement to engage in the potential joint venture partnership will be determined upon finalization of all development activities and agreements, after which all participating parties will be in a position to make further announcements.
Media contact information
All media enquiries are handled by Aramco's Media & Executive Communications Department, Dhahran, Saudi Arabia.
For media inquiries, please email us at media.inquiries@aramco.com