Saudi Aramco Fellow Ali Dogru elected to U.S‭. ‬National Academy of Engineering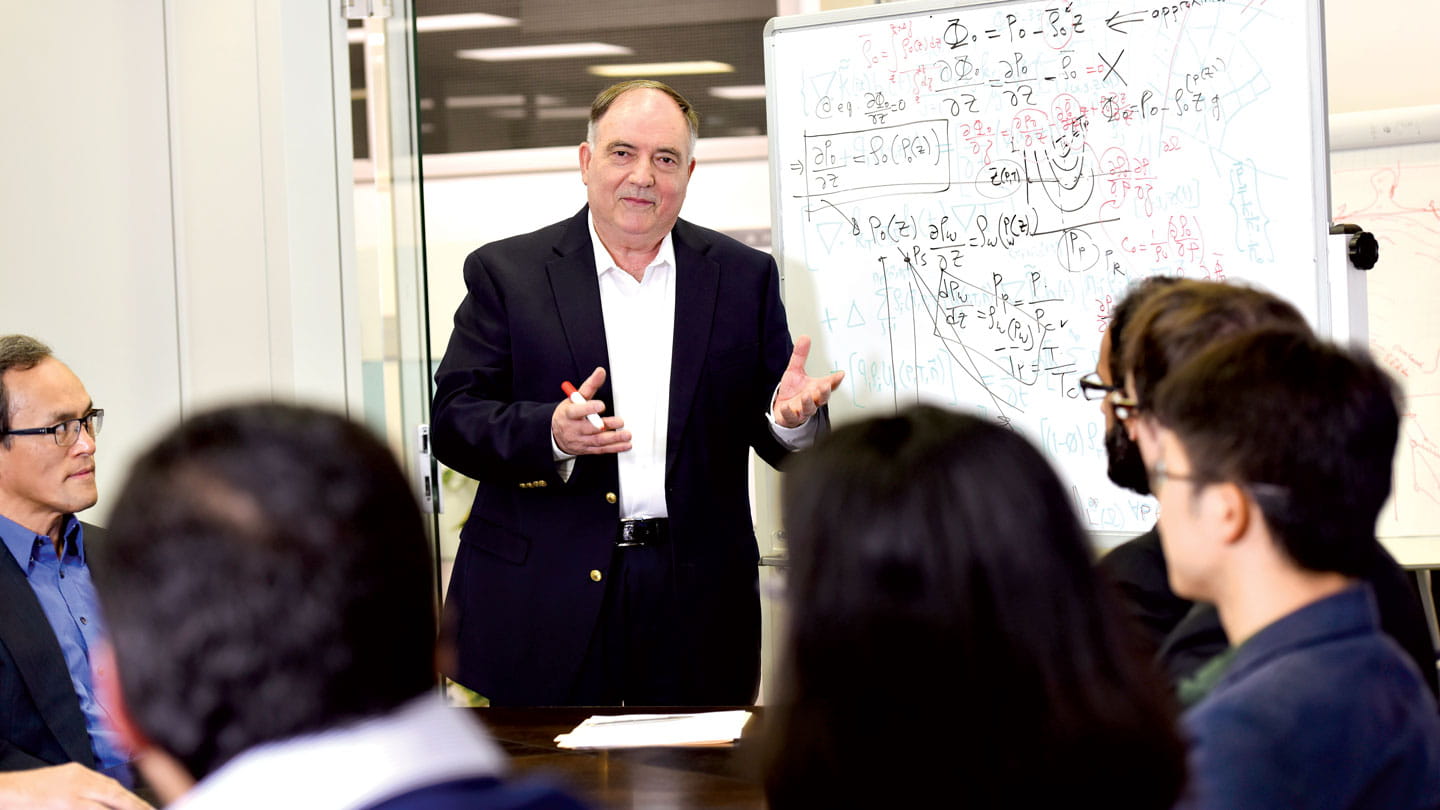 Renowned in his field, Ali Dogru's latest accomplishment is being elected to the U.S. National Academy of Engineering, which is considered the highest professional honor accorded to an engineer.
Ali Dogru, Saudi Aramco Fellow and chief technologist at our EXPEC Advanced Research Center, has been elected to the U.S. National Academy of Engineering (NAE). Dogru was elected based on his outstanding achievements in the "Development of High Performance Computing in Hydrocarbon Reservoir Simulation."
Election to the NAE is considered the highest professional honor accorded to an engineer. The NAE is an American nonprofit, nongovernmental organization that operates engineering programs designed to meet national needs, encourages education and research, and recognizes the superior achievements of engineers.
Induction ceremony for the NAE "Class of 2017" will be held Oct. 8 in Washington, D.C.
I hope Ali's election to the NAE will spur and motivate our young scientists and researchers from Saudi Aramco to aspire, learn, and reach new and higher standards in science, engineering, and technology.
Saudi Aramco president and CEO, Amin Nasser
A bit of history
Dogru earned his undergraduate and graduate degrees from Istanbul Technical University and later, his Ph.D. in Petroleum Engineering & Applied Mathematics from the University of Texas.
In 1974, he worked as an assistant professor of Mechanical Engineering at the University of Texas at Austin before serving in the military. He taught at the Norwegian Institute of Technology, Trondheim between 1974-75, was a research associate at the California Institute of Technology, Chemical Engineering with professor John Seinfeld, 1976-1977, and an associate professor at Istanbul Technical University, 1977-1978. He joined the Engineering Numeric Corporation of Core Labs in Dallas in 1979 where he developed the Thermal Reservoir Simulator and Chemical Flood Simulator, and conducted steam injection and carbon dioxide injection field tests.
In 1982, he joined the Mobil Research & Development Company in Dallas. In 1988, he transferred to Saudi Aramco as a loanee from Mobil Oil Corp, and then in 1996, he joined Saudi Aramco.
During his career with the company, Dogru conducted field simulation studies and led the development team for the company's first Parallel Oil Water Enhanced Reservoir Simulator, POWERS, in 2000. In 2010, under his leadership, the team released the industry's first billion-cell reservoir simulator, GigaPOWERS, and he is now leading a team to develop the company's — and industry-first — simulator capable of using a trillion cells, TeraPOWERS.
Dogru is a member of a number of scientific and professional organizations and has earned a number of awards, including SPE's John Franklin Carrl award and World Oil's Innovative Thinker Award.
Media contact information
All media enquiries are handled by Aramco's Media & Executive Communications Department, Dhahran, Saudi Arabia.
For media inquiries, please email us at media.inquiries@aramco.com