Saudi Aramco chairs Gulf Downstream Association conference promoting strategic investment, innovation and technology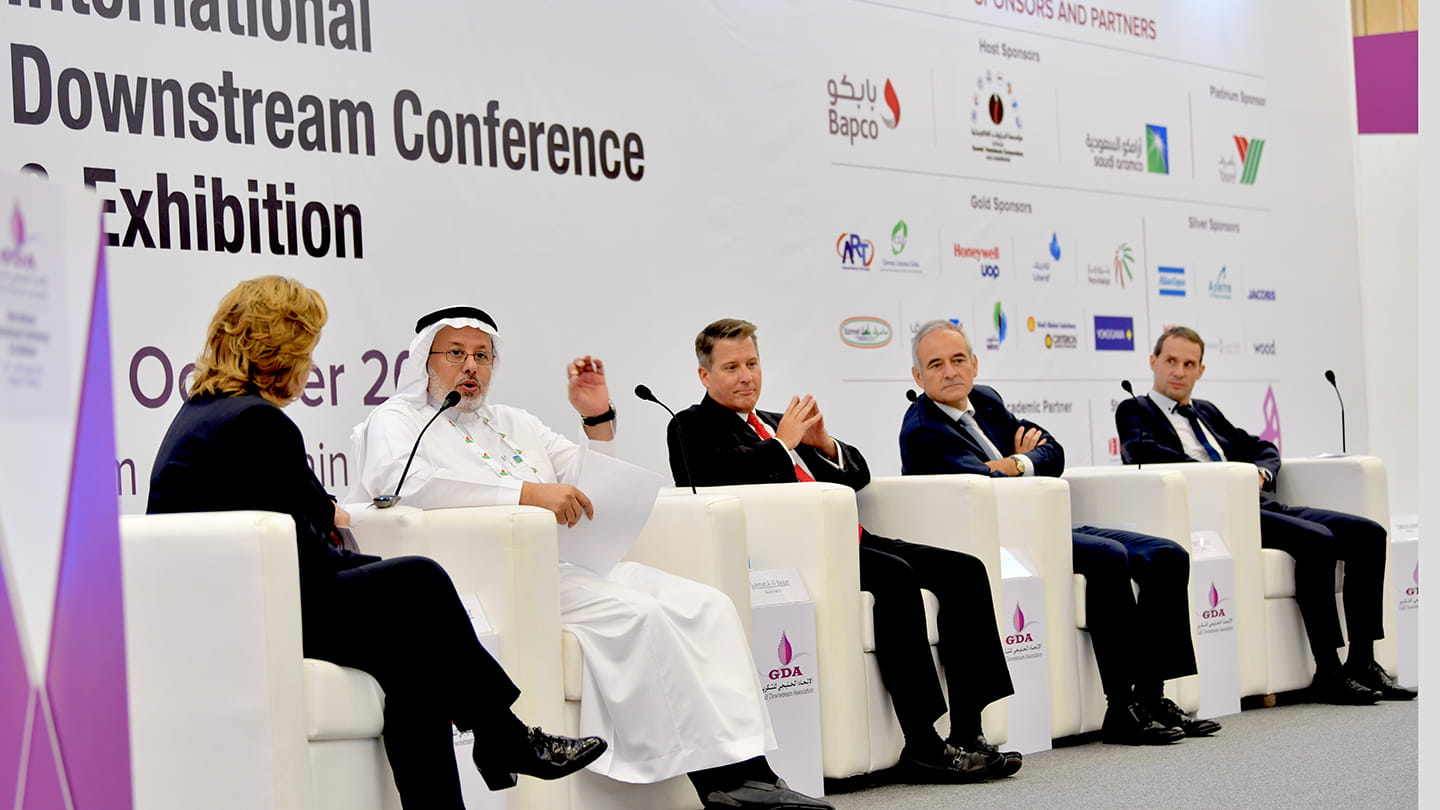 Saudi Aramco, a founding member of the Gulf Downstream Association (GDA), is chairing the GDA 2018 International Downstream Conference & Exhibition held at the Bahrain International Convention & Exhibition Center from October 23-25 under the patronage of His Royal Highness Prince Khalifa bin Salman Al Khalifa, Prime Minister of Kingdom of Bahrain. The Conference is also being held concurrently with the Leadership Excellence for Women Awards and Symposium, an event which Saudi Aramco also sponsors.
As lead sponsor and host of the conference, Saudi Aramco plays a prominent role, with a senior delegation in attendance led by Vice President of Refining and NGL Fractionation, Suleman Al Bargan who, as overall conference chairman, also led a number of conference sessions.
In an opening keynote address Bargan thanked His Royal Highness for his patronage and support and praised the GDA for its long term commitment to bringing together Downstream sector expertise. Emphasizing the conference's overarching themes of innovation, collaboration and technology, Bargan praised developments made in the Downstream sector saying,
"Collaboration is key to growing the Downstream sector and many organizations represented here have several domestic and international partners helping to create additional value.
"This conference offers a unique moment in time to consider both the current state of the sector and its future trajectory.
"We are incredibly proud of our continued association with the Gulf Downstream Association and our commitment at Saudi Aramco to build our Downstream capacity harnesses the vast reserves of the Kingdom and our equally deep pools of talent. Our Downstream strategy is being positioned to attract billions of dollars in investment and create thousands of direct and indirect jobs for Saudis. The measures are also fully aligned to the economic diversification aims of Vision 2030 and the company's iktva supply chain strategy."
The conference welcomed around 2000 attendees, representing 300 companies from over 35 countries to tackle a range of industry topics in plenary and round table sessions, as well as presentations, to identify shared methods of harnessing industry innovation, collaboration and technological developments.
The Gulf Downstream Association (GDA) was founded in 2016 by Saudi Aramco, Kuwait Petroleum International, Bahrain Petroleum Company, Kuwait National Petroleum Company, and Abu Dhabi National Oil Company and the conference provides a forum for refiners, regulators, licensors, investors, academics and Downstream professionals to share technical and industry insights and to collaborate in identifying solutions.
The GDA's goal is to develop into an internationally recognized association promoting the sustainable growth of the Downstream sector.