Saudi Aramco Awards Contract of Haradh Increment Program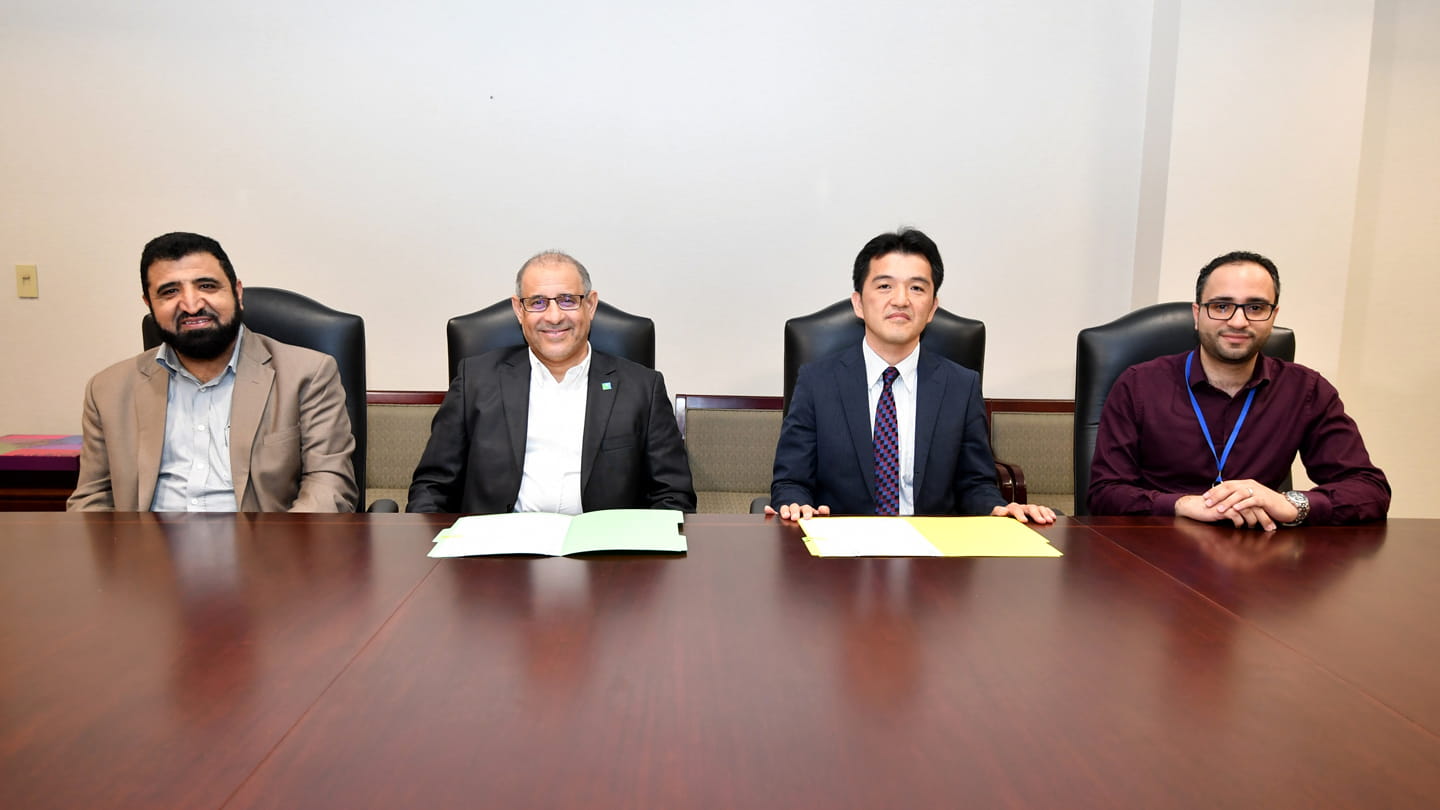 Fahad Helal, VP of Project Management, Saudi Aramco (two from left), with Hiroshi Katayanagi, Executive Director, Networks & System Integration Saudi Arabia Co. Ltd. (two from right) at the signing ceremony.
Saudi Aramco today awarded a contract for a permanent communications system serving its Haradh Increment to Networks & System Integration S.A. Co. Ltd. (NESIC Saudi Arabia) as part of Aramco's Gas Compression Program in Haradh and Hawiyah.
During a ceremony in Dhahran, Fahad Al-Helal, Saudi Aramco vice president of Project Management, signed the contract which involves engineering, procurement and construction of permanent communications infrastructure and services, including SCADA-RTU Systems and backbone connection to support the operation of the nine new Gas Compression Plants (GCPs), seven Liquid Separation Stations (LSSs) and three Operational Support and Administration Areas.
"Expanding natural gas production and supply is central to key Saudi Aramco objectives, including diversifying the Kingdom's energy mix and reducing dependence on oil for domestic needs such as power generation with a clean energy source," Al-Helal said. "Today's contract is in line with these goals, and in addition to the environmental implications will support the nation's industrial growth. The Permanent Communications System project will enhance the Haradh Increment Program, which is a catalyst for economic development by increasing total gas production by more than one billion standard cubic feet per day."
Media contact information
All media enquiries are handled by Aramco's Media & Executive Communications Department, Dhahran, Saudi Arabia.
For media inquiries, please email us at media.inquiries@aramco.com