Aramco's younger workers dig deep on key issues at Houston energy summit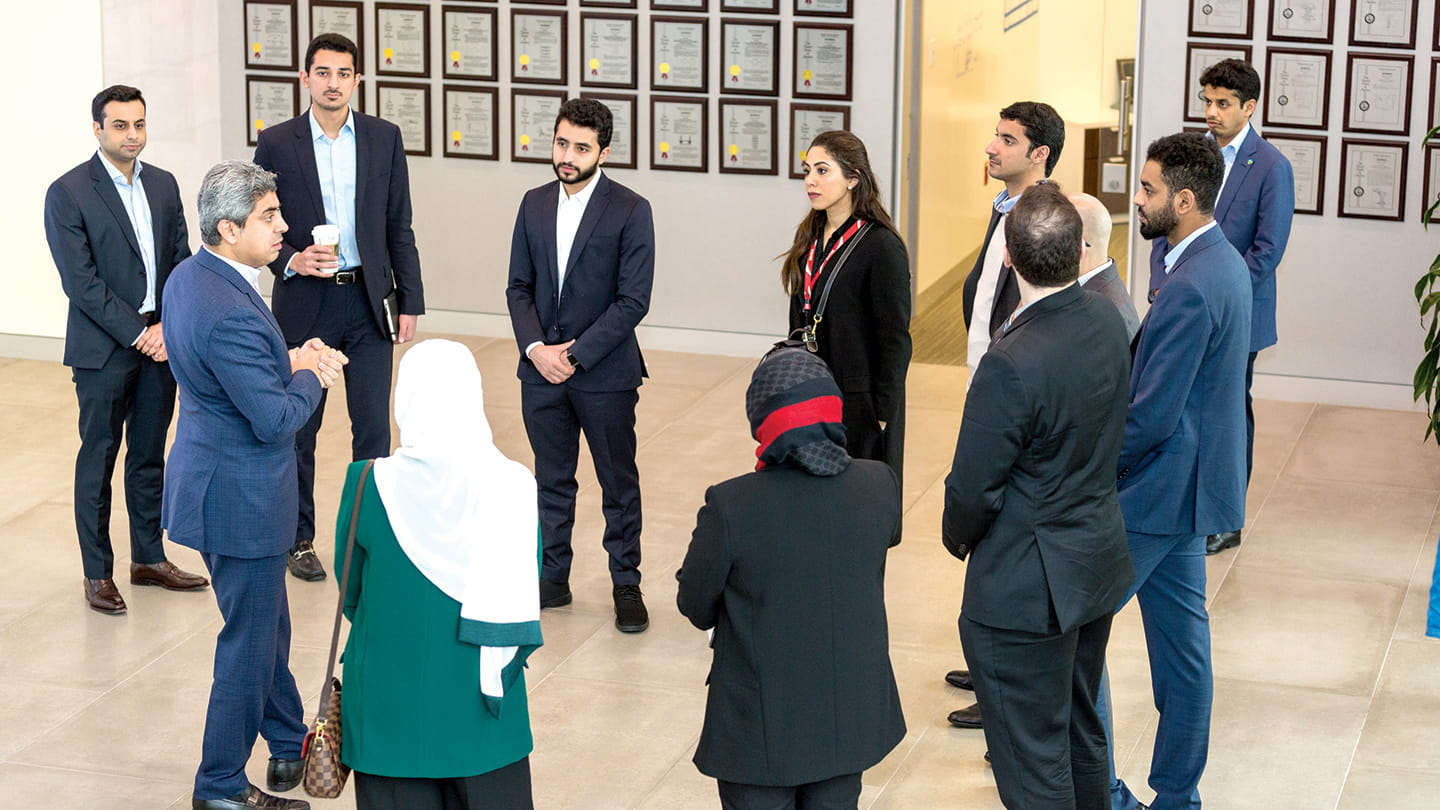 Aramco's U.S. R&D director Ashraf Tahini speaks to the YLAB group in Houston. On the walls in the background are many U.S. patents awarded to Aramco researchers.
News
|
HOUSTON, Texas, U.S.
|
Members of Saudi Aramco's Young Leaders Advisory Board (YLAB) took part in a stimulating professional development program at the CERAWeek global energy summit — meeting with executives, researchers, and traders at Aramco affiliates while also engaging in a workshop with young professionals from Halliburton to identify potential solutions to the perception challenge facing the industry.
Participating in the YLAB visit to Houston were about a dozen Saudi Aramco employees that included the current team and several alumni. The 12-day visit was an opportunity to learn about the latest global trends in energy technology and markets, establish personal networks across the industry with other young leaders, and help position Saudi Aramco as an employer of choice among younger workers.
YLAB serves as a bridge between Saudi Aramco's management and the company's younger workers. Serving on YLAB is voluntary, and members contribute to it in addition to their normal work roles.
Aramco Services Company hosted meetings for the YLAB group with scientists at the Aramco Houston Research Center, which pioneers new upstream technologies. There was also interaction with fund managers from Saudi Aramco Energy Ventures, which invests in energy startups, traders, and leaders of Motiva — the largest refiner in the United States — as well as young professionals from Halliburton to brainstorm solutions for the industry to follow when addressing difficult communication and perception issues in the future.
Media contact information
All media enquiries are handled by Aramco's Media & Executive Communications Department, Dhahran, Saudi Arabia.
For media inquiries, please email us at media.inquiries@aramco.com