Aramco and TotalEnergies launch their retail network in Saudi Arabia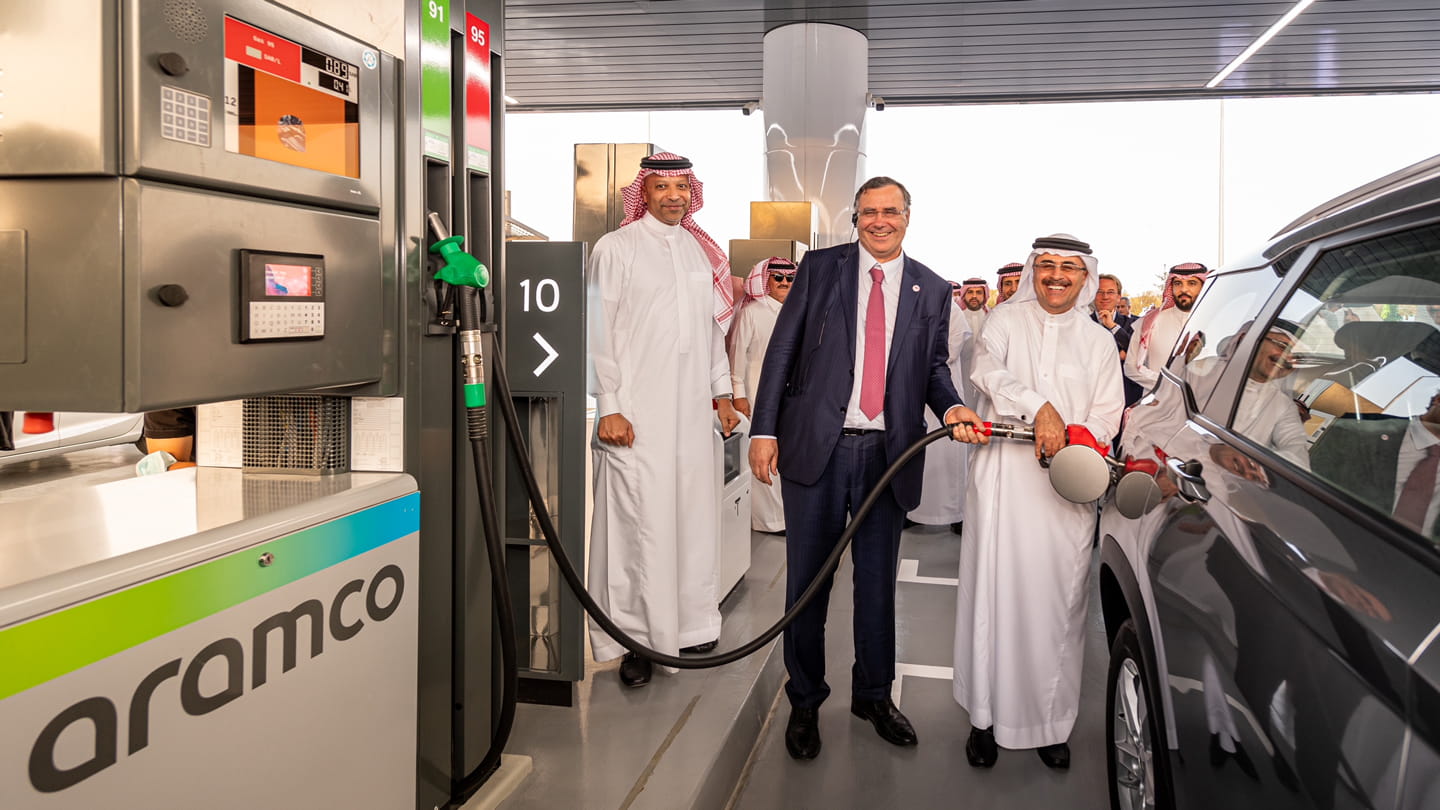 Aramco and TotalEnergies have launched the first two service stations of their joint retail network.
Aramco and TotalEnergies have launched the first two service stations of their joint retail network in Riyadh, Saudi Arabia's capital, and Saihat, in the country's Eastern Province. It follows the signing of a 50:50 Joint Venture (JV) Agreement between Aramco and TotalEnergies in 2019, with plans to significantly upgrade a network of 270 service stations and expand the range of quality retail services available across the Kingdom.
This network will comprise Aramco or TotalEnergies branded stations, providing motorists with premium fuels and retail services.

Amin H. Nasser, Aramco President and CEO, said: "The opening of the first service stations marks an important milestone as we continue to expand our presence in the Kingdom's downstream value chain. With our longstanding partner TotalEnergies, we are creating a premium network that will enhance the experience of Saudi Arabia's motorists and travelers. As the Kingdom scales up tourism projects, we can expect domestic travel to increase, along with demand for hospitality and travel services. With our entry into retail, we aim to deliver the best experience possible for customers, while creating opportunities for Saudis to pursue careers in retail and marketing."

Patrick Pouyanné, Chairman and CEO of TotalEnergies, present at the inauguration ceremony in Riyadh, declared: "We aim to provide our new Saudi customers with clean, reliable and accessible energy,'' "The opening of these two first stations is another step forward in reaffirming our long-standing partnership with Aramco, following our joint investments in SATORP since 2008. I am delighted that this also marks a new milestone in our four decades-long presence in Saudi Arabia, contributing to the local economy of Saudi Arabia."

Operating under both brands, customers can expect the same high level of service, including quality fuels, one-stop convenience stores, efficient automotive services such as oil change and car wash, loyalty programs and a fully digitalized customer journey. The TotalEnergies stations will house Bonjour Café, while the Aramco stations will feature Fai Café, where customers can enjoy freshly baked pastries, premium coffee and relax while waiting for their vehicles. The stations are also equipped with solar panels, in line with the Saudi Green Initiative's goals.
Media contact information
All media enquiries are handled by Aramco's Media & Executive Communications Department, Dhahran, Saudi Arabia.
For media inquiries, please email us at media.inquiries@aramco.com