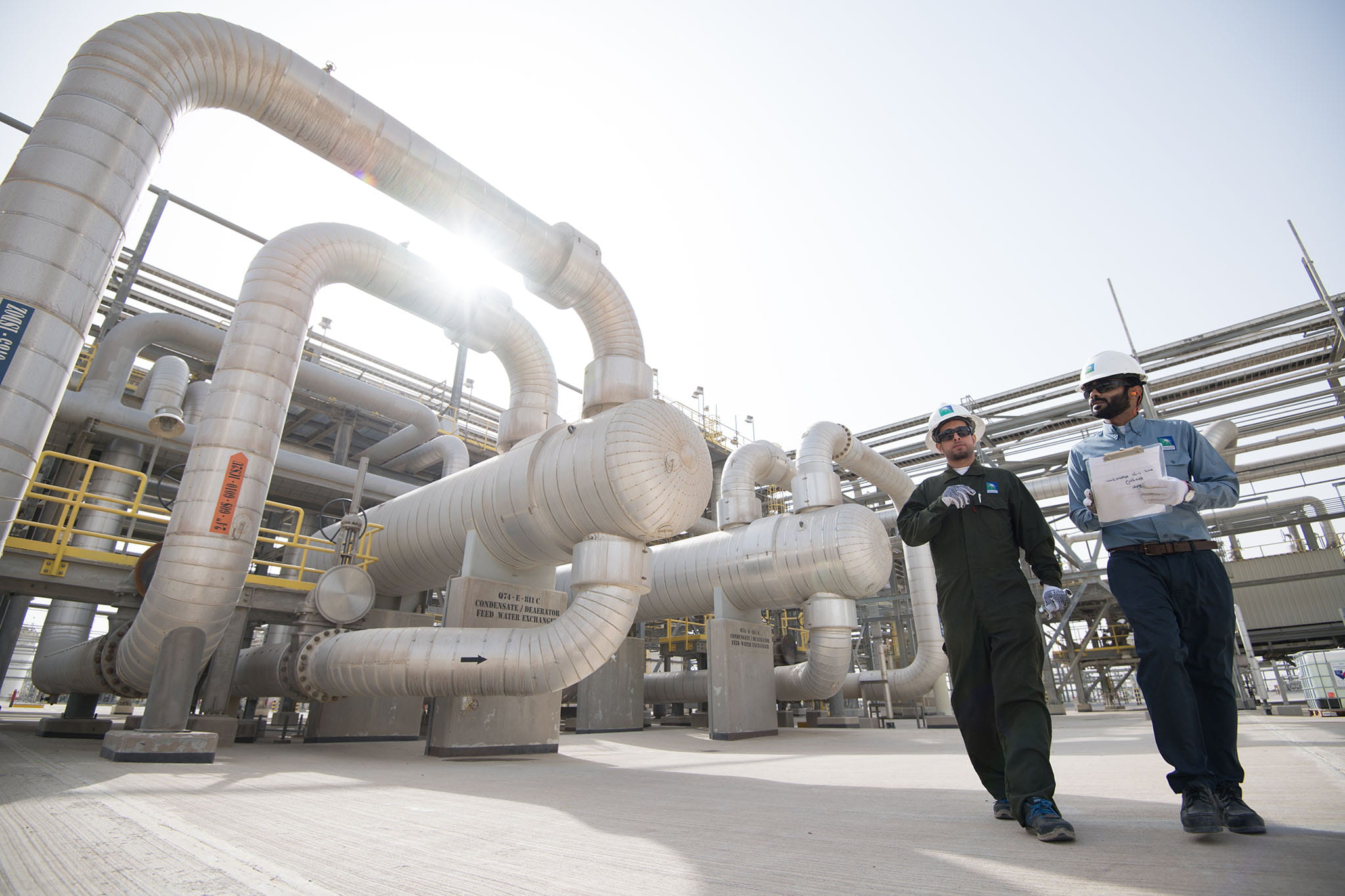 Governance and oversight
We have implemented an internal governance model for sustainability to align our sustainability aspirations with our business plan and goals.
The Risk and HSE Committee
The Risk and HSE Committee of the Board of Directors oversees the risk management framework and monitors specific corporate risks. Its primary role is to monitor the overall management of risk and activities relating to health, safety, and the environment and to assist the Board of Directors with:
Leadership, direction, and oversight with respect to Aramco's risk management, risk tolerance, risk framework and risk strategy;
Governance and management of strategic and operational risks and sustainability; and
Fostering a culture within Aramco that emphasizes and demonstrates the benefits of risk management.
Sustainability Steering Committee (SSC)
The SSC is responsible for identifying and managing sustainability issues and their impact on long-term value creation. It informs investment and business decisions and aligns them with sustainability commitments, provides a platform for the management of cross-business issues, and fosters a mutual understanding of corporate sustainability for strategy development, operations, and external communications. It also updates the Board of Directors' Risk and Health, Safety and Environment Committee on the Company's sustainability strategy and ESG performance.
The SSC also takes on a larger governance role as it coordinates the execution of corporate strategy with respect to sustainability related matters. This includes monitoring performance targets at the company and organizational level, driving internal alignment, and supporting external stakeholder engagement and public reporting. This oversight model enables key cross-business topics to be managed holistically and with a uniform understanding of sustainability's impact on corporate strategy development and external communications.
This oversight model provides for accountability, transparency, and responsibility at all levels. It also enables us to identify and address the key issues and opportunities to integrate sustainability principles within business strategy and align sustainability targets with business objectives.