Shaybah Wildlife Sanctuary inaugurated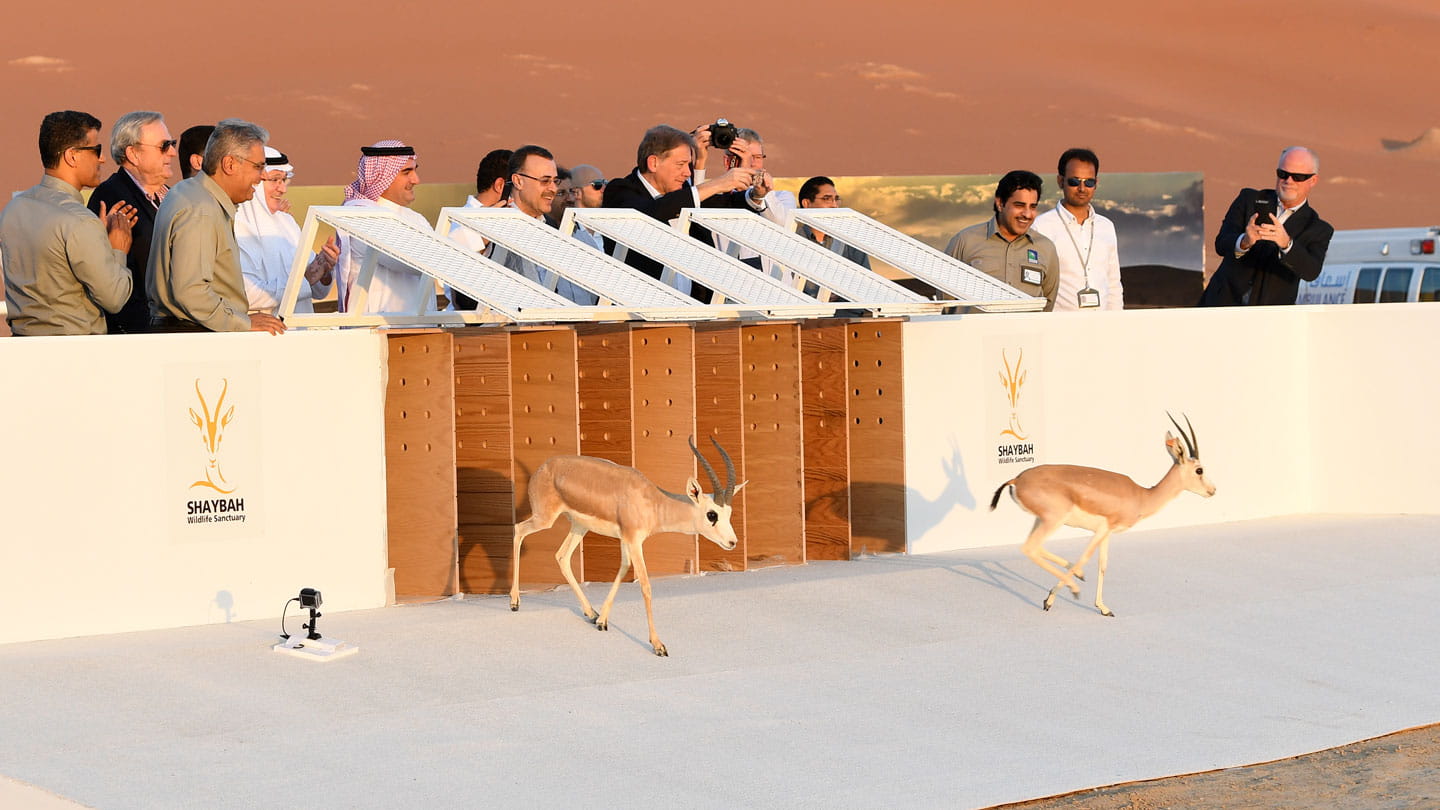 The Saudi Aramco Board of Directors officially inaugurate the 637 square kilometer Shaybah Wildlife Sanctuary.
In the sand dunes of Shaybah, deep in the Rub' al-Khali (the Empty Quarter), Saudi Aramco's Board of Directors last week inaugurated a facility of an altogether different kind. The 637 square kilometer Shaybah Wildlife Sanctuary is the result of a joint effort between Saudi Aramco's Shaybah Producing Department and the Environmental Protection Department.
Arabian Extra Light oil was first discovered at Shaybah in 1968. Shaybah's proven reserves are estimated at approximately 14.3 billion barrels of oil and approximately 25 trillion cubic feet of gas. But there are very few places in the world where oil operations could be more difficult than Shaybah, and no field development took place for three decades.

The field project is a testament to the abilities of Saudi Aramco to complete complex industrial projects despite the challenges of logistics, terrain, climate and complexity.
The Shaybah Wildlife Sanctuary initiative bears testimony to the company's commitment to care for the environment wherever it operates. Located adjacent to Saudi Aramco's mega-facilities in the area, the fenced sanctuary protects dozens of native plant and animal species.

Further, Saudi Aramco has reintroduced three species that historically have inhabited areas around Shaybah: Arabian oryx, Arabian sand gazelles, and ostriches.

For the first time in decades, these majestic animals will once again grace the red sands of the Rub' al-Khali. The animals had been decimated by hunters across their range. The last wild ostrich in Arabia was killed in 1939. The numbers of Arabian sand gazelle plummeted. Similarly, by 1970 the Arabian oryx was almost extinct.
In the 1970s, the last few surviving oryx were rescued and sent to the United States for an intensive breeding program. Over subsequent years they were released back into reserves across the Arabian Peninsula.

Now the deserts around Shaybah once again serve as their home.The Shaybah Wildlife Sanctuary is further proof that oil and gas operations and environmental protection can exist hand in hand.