Carbon capture idea may help change the world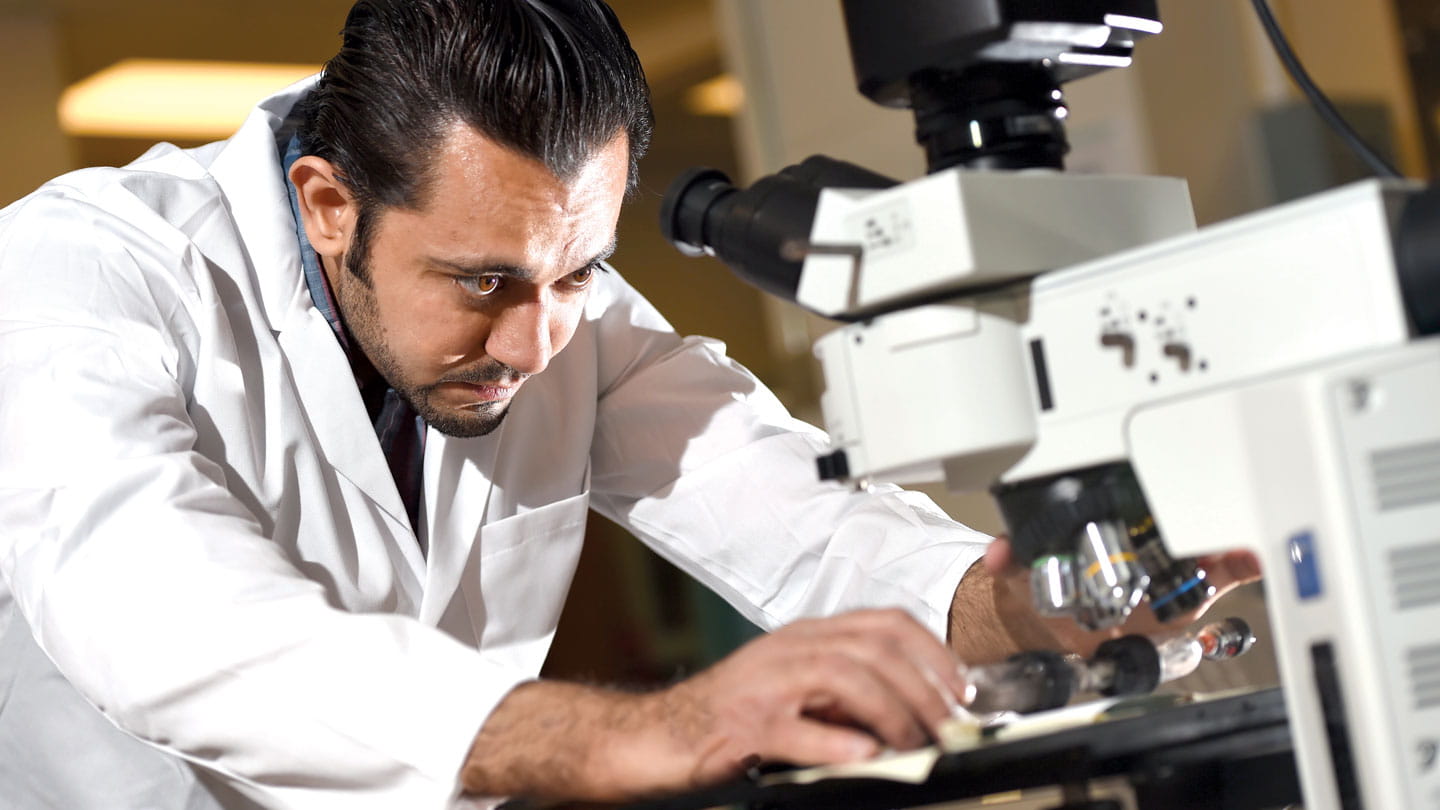 Saudi Aramco researcher Wajdi Al Sadat envisions that his innovative system will integrate power generation sources with renewables to reduce CO2 emissions.
News
|
ITHACA, New York, U.S.
|
Seeking an innovative way to capture carbon dioxide (CO2) by using a new battery setup is the goal of Cornell University doctoral candidate and Saudi Aramcon Wajdi Al Sadat, who gained special recognition from the prestigious journal, Scientific American, for his idea.
Describing the idea as "carbon-breathing batteries," the magazine recently named his proposal as the first of "10 Ideas That Will Change the World." One day, the batteries might outfit a power plant or automotive tail pipe — using CO2 in the process instead of producing it.
The paper
In a paper originally published in the highly recognized, peer-reviewed multidisciplinary journal Science Advances, Al Sadat worked with Cornell professor Lynden Archer to demonstrate CO2 capture using aluminum in the metal/oxygen (O2) electrochemical system of a battery, deviating from the classical approach of carbon capture, and addressing the conversion of CO2 in the same system.
"We envision a system that integrates power generation sources and renewables so it reduces CO2 emissions from fossil-based fuels and enables the energy storage of renewables," says Al Sadat. "At the same time, the captured CO2 is converted to an oxalate-based chemical, a useful feedstock for other industries, thereby expanding the value chain."
Al Sadat notes that aluminum is the third most abundant element in the Earth's crust, making it much cheaper than other metals, addressing the economical adoptability of the technology. "It also is inherently safe, so even if the electrochemical system is exposed to air/moisture or other conditions, it would not result in a hazardous scenario as is the case with lithium or sodium metals," he says. Al Sadat says he has constructed, tested and analyzed close to 800 batteries using the new system.
Since the Science Advances paper was published, Al Sadat says the work has been featured in more than 30 technical journals and websites.
The author
Al Sadat joined Saudi Aramco in 1996 as part of the CDPNE program. In 2010, he joined the R&DC Carbon Management Team, working on pre- and post-combustion CO2 capture technologies, including the first mobile capture demonstration of its kind. This paper represents a prominent part of his doctoral thesis, and he is currently working on strategies to help the adoption of the unique system. He plans to graduate from Cornell this summer.
"Pursuing my doctorate and working on very challenging and important problems has been my goal since before graduating high school," he says. "To get the opportunity to pursue my passion in a school such as Cornell, work with visionary people like professor Archer, and receive the recognition from the scientific community on my contribution is something for which I will always be grateful. I share this success with my family and Saudi Aramco."
Al Sadat is one of five Saudi Aramco employees working on their doctorates at Cornell.
Media contact information
All media enquiries are handled by Aramco's Media & Executive Communications Department, Dhahran, Saudi Arabia.
For media inquiries, please email us at media.inquiries@aramco.com