Putting final touches on Baish Corniche project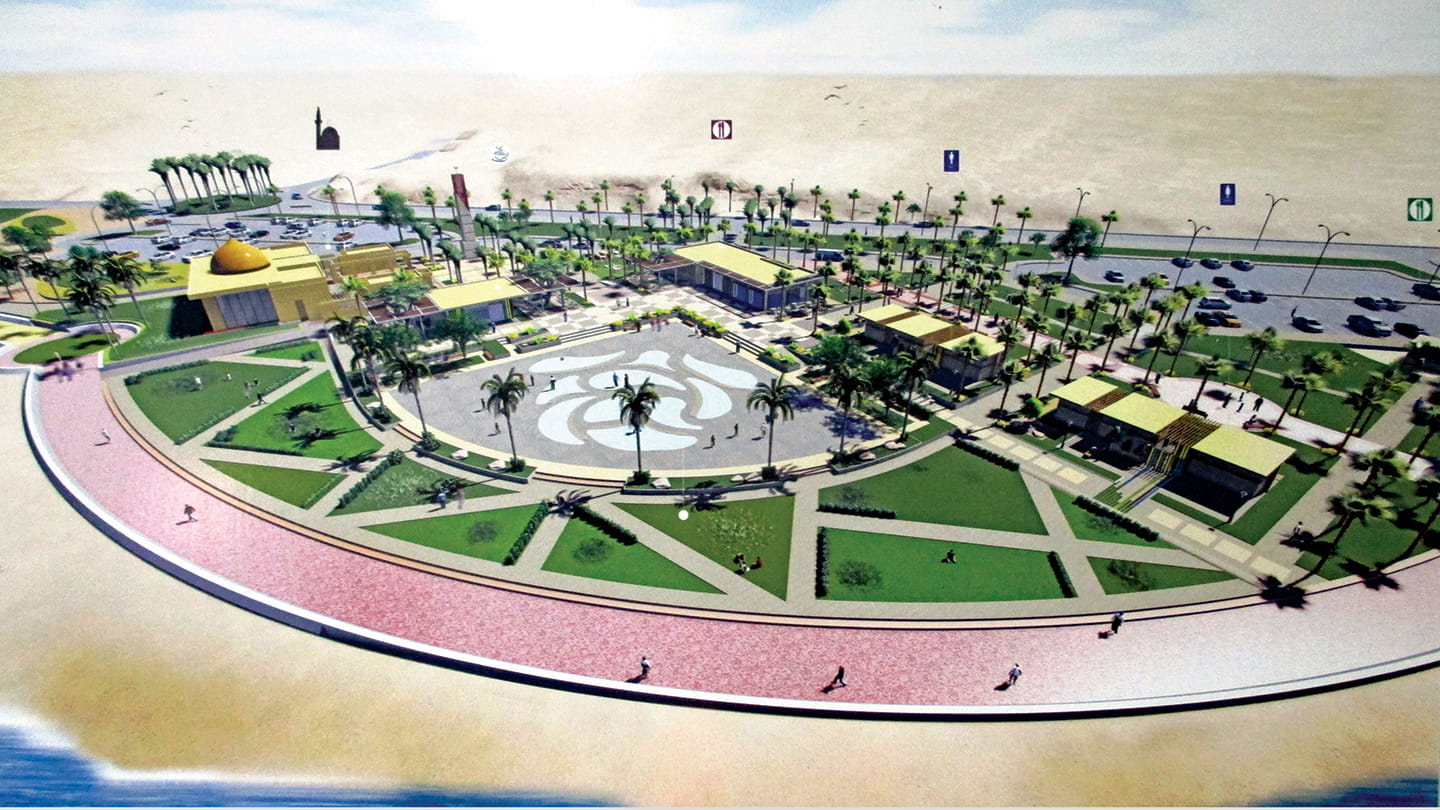 The new Baish Corniche covers approximately 280,000 square meters and includes children's playgrounds, outdoor gyms, soccer fields, mosque, and a family restaurant.
Saudi Aramco has completed a 1.7-kilometer long Baish Corniche linear Public Park north of Jazan Primary and Downstream Industries City along the Red Sea Coast, offering relief and health benefits for the local community.
The recreation area with a view of the sea spans about 280,000 square meters and includes five children's playgrounds, four outdoor gyms, and two large synthetic turf soccer fields with seating for spectators serves as an example of the company's efforts to fulfill its citizenship responsibilities.
At the heart of the park's central plaza is a spectacular beach-front facility with an upscale family restaurant. Evenings over the area are mesmerizing and offer the entire family a truly eco-friendly experience. At a once seemingly unassuming location and built amid a cluster of diverse industry within a 30-mile radius, the facility now becomes a mini tourist attraction.
The park provides lifeguards through five of its watch towers that overlook the entire stretch of the resort. There is also a first-aid facility at one of the buildings.
A green belt along the cornice gives visitors a feeling of being on a green beach. The traditional date palm trees and grassy surfaces throughout the area are other added attractions.
Media contact information
All media enquiries are handled by Aramco's Media & Executive Communications Department, Dhahran, Saudi Arabia.
For media inquiries, please email us at media.inquiries@aramco.com