Saudi Aramco Signs 16 contracts to operate and maintain its community over the next 10 years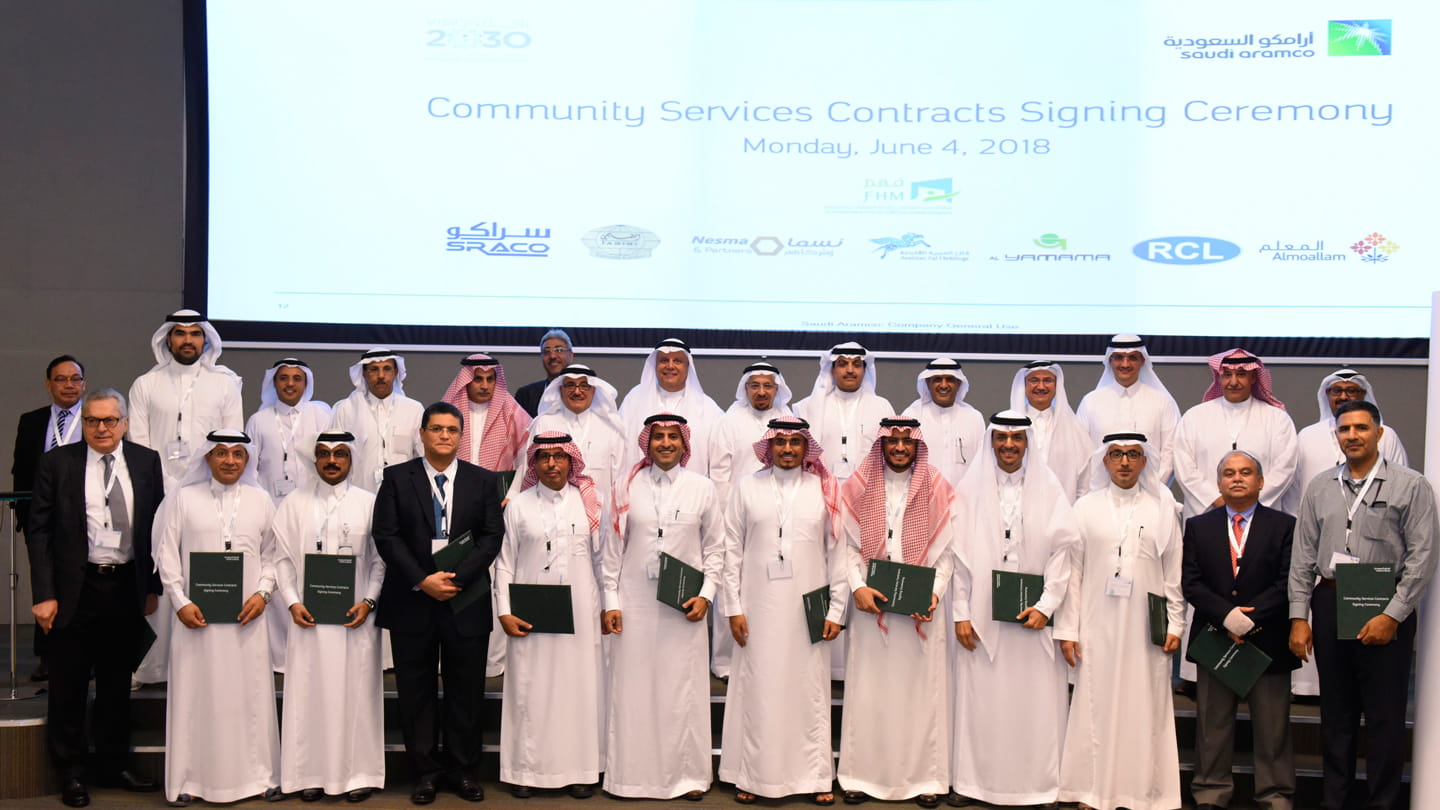 Saudi Aramco signed 16 contracts with seven companies to operate and maintain facilities in its community over the next 10 years. The contracts signing took place during a ceremony in Dhahran where Saudi Aramco signed the contracts with Al-Yamama Company for Trading and Contracting; Arabian Fal Holding Company; Abdulwahab Mansour Al-Moallam Sons Company; Rezayat Company Ltd; Al-Tamimi Global Company for Services and Maintenance; SRACO Company; and Nesma and Partners Contracting Company Ltd.
"The contracts are in line with Saudi Aramco's continuous efforts to develop its community facilities and increase their efficiency while maintaining the highest safety standards," said Mohammed Al-Shammary, Saudi Aramco Vice President for Community Services. "In addition, the contracts will create job opportunities for Saudi graduates of the National Training Center for Facilities & Hospitality Management (FHM) that was co-established by Saudi Aramco," Al-Shammary added.
FHM was established by Saudi Aramco jointly with the Technical & Vocational Training Corporation (TVTC) and the Saudi Commission for Tourism and National Heritage in 2017. The center aims at capturing opportunities in the hospitality and facilities management industry to create jobs for Saudi youth by equipping them with the required education and skills via offering internally-accredited training courses.
Al-Shammary also added: "These contracts are the beginning in fulfilling their commitment in providing best in class services".

Media contact information
All media enquiries are handled by Aramco's Media & Executive Communications Department, Dhahran, Saudi Arabia.
For media inquiries, please email us at media.inquiries@aramco.com