Al-Khowaiter shares vision of circular carbon economy at ChemIndix 2019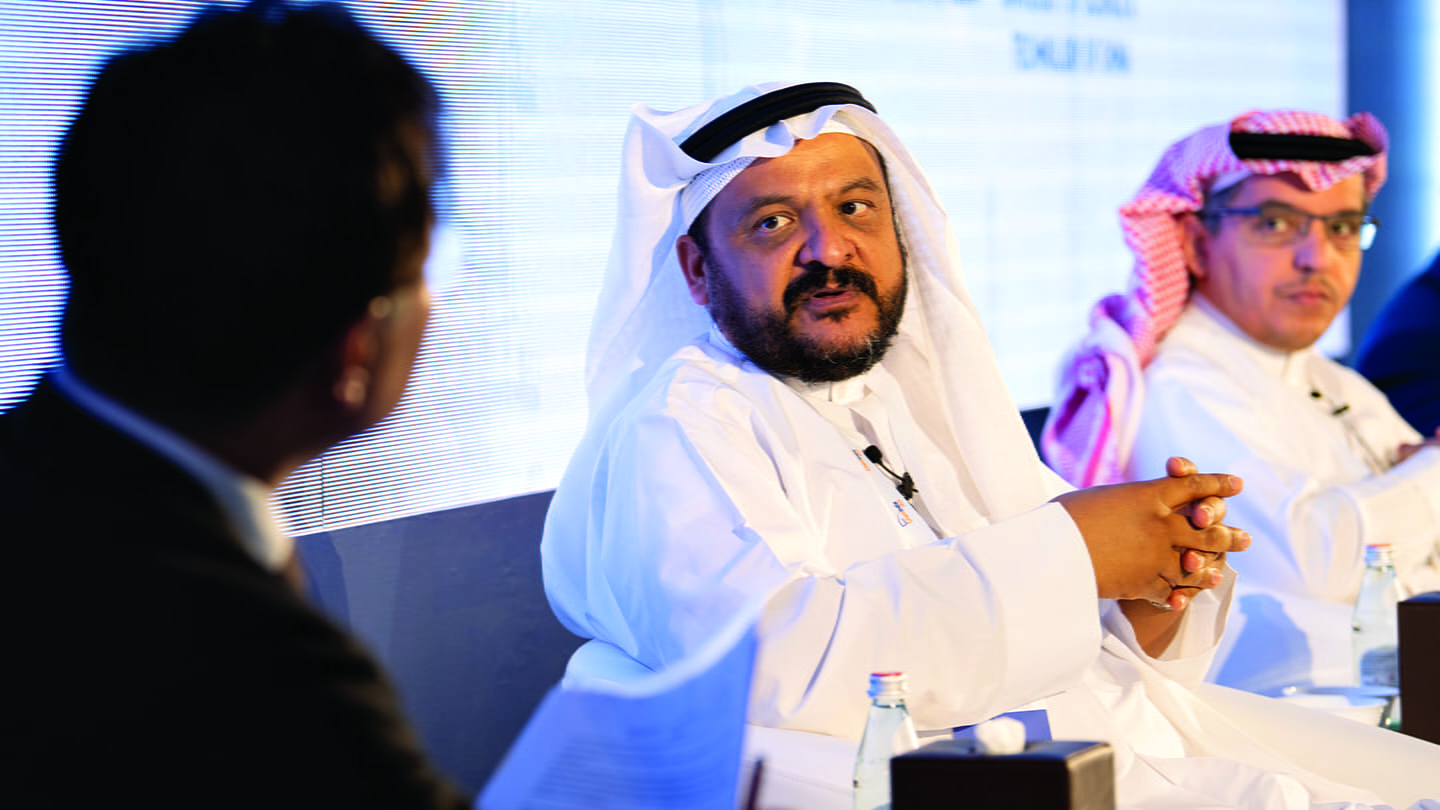 Ahmad O. Al-Khowaiter describes an economy that is more "circular" through the reduction of consumption, reuse, and recycle. Al-Khowaiter spoke on a panel at the 11th International Conference and Exhibition on Chemistry in Industry held last week in Bahrain.
The 11th International Conference and Exhibition on Chemistry in Industry (ChemIndix) was held last week under the patronage of HRH Prince Khalifa bin Salman Al Khalifa, Prime Minister of the Kingdom of Bahrain.
The conference, organized by the Saudi Arabian International Chemical Sciences Chapter of the American Chemical Society, revolved this year around the theme of finding "Breakthrough Solutions through Innovative Materials."
Saudi Aramco has been supporting ChemIndix since its inception and this year was one of three diamond sponsors. The event focuses on developing breakthrough solutions to the challenges facing the energy and petrochemical industries.
Five main topics were discussed in three executive panels, five keynote speeches, 120 oral technical presentations, about 100 posters, and more than 35 think-tank sessions. The topics were on innovative materials in future cities and industries, digital transformation, breakthrough solutions in refining and chemicals, solutions in exploration and production, and on circular carbon economy and sustainability.
Circular carbon economy
During a panel session on the concept of a circular carbon economy, Saudi Aramco's chief technology officer and the Executive Conference Advisory Board chairman, Ahmad O. Al-Khowaiter, presented the view of the oil and gas industry.
Al-Khowaiter defined a circular economy as moving from a linear model, where materials are used and then disposed, to a more circular manner through the reduction of consumption, reuse, and recycle.
For circular carbon use, CO2 emissions from hydrocarbon combustion should be captured, reused, and recycled in other forms of energy to close the carbon cycle efficiently.
Al-Khowaiter emphasized the important role of oil and gas in powering the world economy through energy that sustains factories, mobility, and contributes to the growth and prosperity of societies. Leveraging renewables, he said, can ensure that these processes are carbon negative.
"Without that carbon-free energy, you can't recycle the CO2," said Al-Khowaiter. He noted that the circular concept presents an option to achieve a balance between societal needs, protecting the environment, and relying on the reduction and recycling of emissions only is insufficient.
The removal can be achieved via traditional methods such as forestry or industrial means. The goal, he said, is to achieve a balance between the carbon emitted and the amount reduced, recycled, and removed.
'Natural order of things'
"This carbon balance is the natural order of things. So, taking our economies and making them aligned with nature just means restoring the carbon balance. That is what the Earth has been doing for billions of years, and we need to be able to emulate that," he said.
Al-Khowaiter highlighted Saudi Aramco initiatives to move toward the circular economy via reducing, recycling, and removing CO2. The company has undertaken a number of initiatives to reduce carbon emissions from its operations, ranging from the annual reduction of gas flaring since the 1980s, and committing to eliminate it completely by 2030, and to applying a comprehensive energy management program.
Beyond its operations, Saudi Aramco is collaborating with automotive engine manufacturers to maximize efficiency to reduce the emissions from using hydrocarbon fuels, he said. Additionally, the company is working with a number of partners to develop carbon capture and storage technologies for cars and trucks, and enabling the unloading of the CO2 at fuel stations for recycling into another energy form.
The latest development in this program is the successful testing of technology for heavy-duty trucks and achieving the capturing and storing capability of 45% of the CO2 emitted from the engine exhaust.
In terms of CO2 removal, Saudi Aramco is sequestering 800,000 tons of CO2 per year to enhance oil recovery in the 'Uthmaniyah field. The company is also examining different options for sequestering carbon, including directly removing CO2 from the air at an industrial scale.
Al-Khowaiter also spoke about Saudi Aramco's ongoing research projects that are designed to achieve advancements in chemistry and material sciences to enable the direct conversion of oil into chemicals through which CO2 emissions are reduced and efficiently captured and stored, achieving a level of recyclability of carbon.
Student hackathon
As part of the conference, ChemIndix hosted a student hackathon where students from various universities from throughout the Kingdom competed to develop innovative and breakthrough solutions in three challenging areas — circular carbon economy (which was sponsored by Saudi Aramco), innovative materials, and the Fourth Industrial Revolution.
Media contact information
All media enquiries are handled by Aramco's Media & Executive Communications Department, Dhahran, Saudi Arabia.
For media inquiries, please email us at media.inquiries@aramco.com