Aramco makes two major announcements at LEAP 2023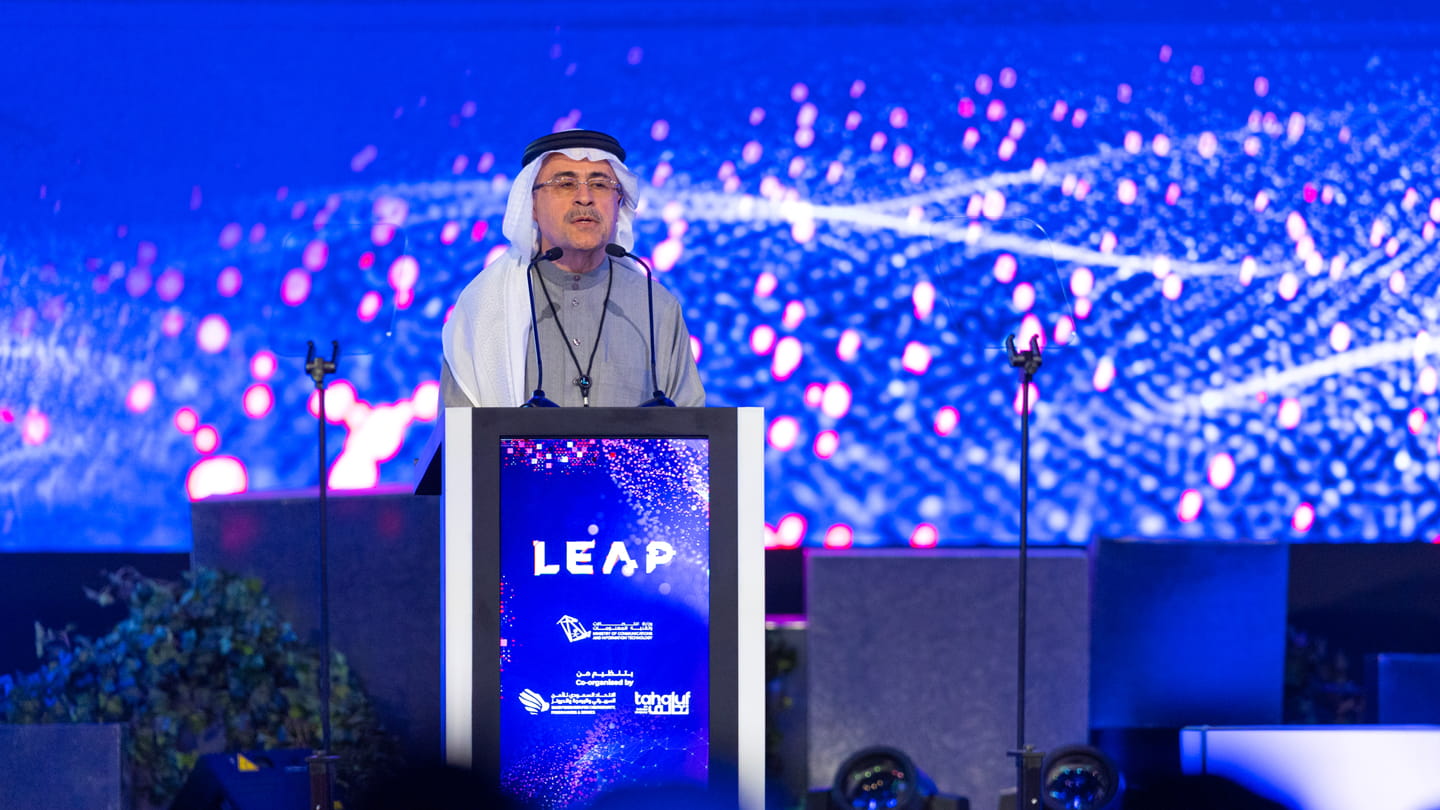 Aramco President and CEO, Amin H. Nasser, addresses the second edition of LEAP in Riyadh, Saudi Arabia
Company signs strategic partnership with Zoom
$300 million in additional funds allocated by Aramco to Wa'ed Ventures, bringing total fund size to $500m
Aramco today announced a strategic partnership with Zoom and an increase in funding for Wa'ed Ventures. The announcements were made at the second edition of LEAP, a major international technology conference held annually in the Kingdom of Saudi Arabia.
The strategic partnership with Aramco aims to build Zoom's first global data center in the Kingdom, to support the digital transformation ecosystem. The data center is expected to connect to the Zoom global data center network and will serve Saudi Arabia and the region. With Aramco, Zoom will also explore the joint development of innovative technology solutions for the energy sector. The partnership aims to contribute to the digital transformation of various market sectors, such as energy, industry, education and healthcare.
Aramco also announced additional funds had been allocated by the company to Wa'ed Ventures, increasing the size of its Kingdom-focused venture capital arm from $200m to $500m. The increase aims to enable the company to deliver an accelerated investment performance regionally and globally. Wa'ed Ventures aims to localize global frontier technologies to advance the Kingdom's innovation ecosystem; expand investments in mid and growth-stage startups; and fund underserved domains such as environmental, social and governance, the metaverse and quantum computing.
Amin H. Nasser, Aramco President & CEO, said: "Our establishment of a diversified network of partners has helped us maintain a track record of reliability, and our new strategic partnership with Zoom is expected to further enable innovative solutions focusing on the digital transformation ecosystem. Furthermore, with an expanded fund size, Wa'ed Ventures aims to facilitate the cross-pollination of innovation between the global and local markets."
Media contact information
All media enquiries are handled by Aramco's Media & Executive Communications Department, Dhahran, Saudi Arabia.
For media inquiries, please email us at media.inquiries@aramco.com