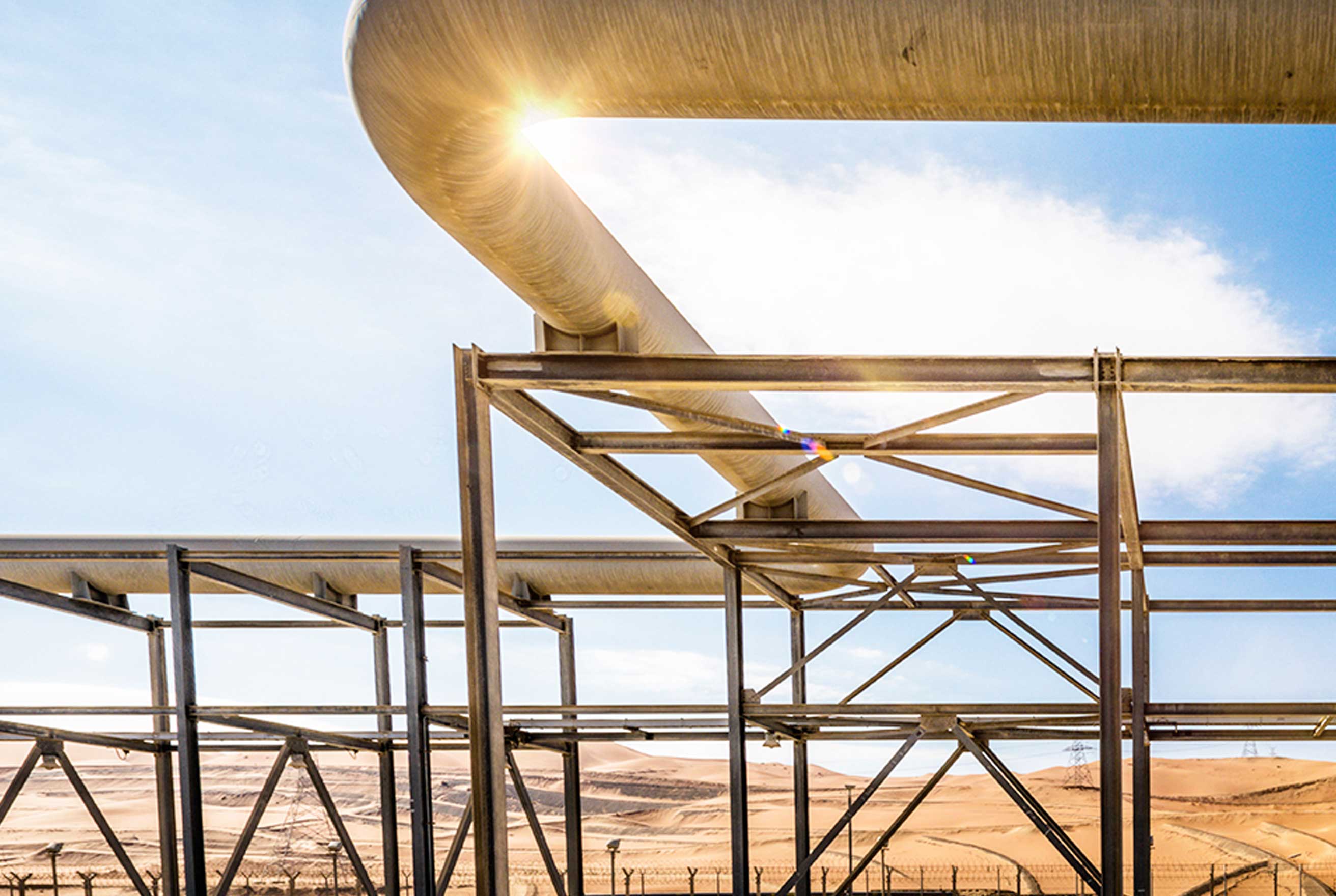 Operations
Innovation drives our operational excellence in every area, from our Upstream exploration initiatives to our global Downstream delivery.
Managing some of the world's largest oil and gas fields requires operations that function seamlessly and efficiently across every business line, from exploration to delivery.
Our major fields and facilities benefit from a natural advantage. The close relative proximity of our reservoirs, located in the Central and Eastern provinces of Saudi Arabia, enables the energy resources we produce to quickly travel to where they are required — either through our extensive network of pipelines to our processing facilities, or to our near-by shipping terminals for export.
But, that's only the start of the story. Our dedicated teams of engineers, scientists, and logistics experts continuously leverage new, innovative technologies designed to enhance our exploration, development, and refining activities — helping ensure a reliable supply of high-quality hydrocarbon products reach our customers exactly where and when they need them.
Our offices and facilities
Our business takes us all over the world, from promising international start-ups to strategic global innovation hubs and global partnerships.