STORIES
Building resilience through localization
Our in-Kingdom Total Value Add (iktva) program shows the benefits of localized supply chains that support energy security.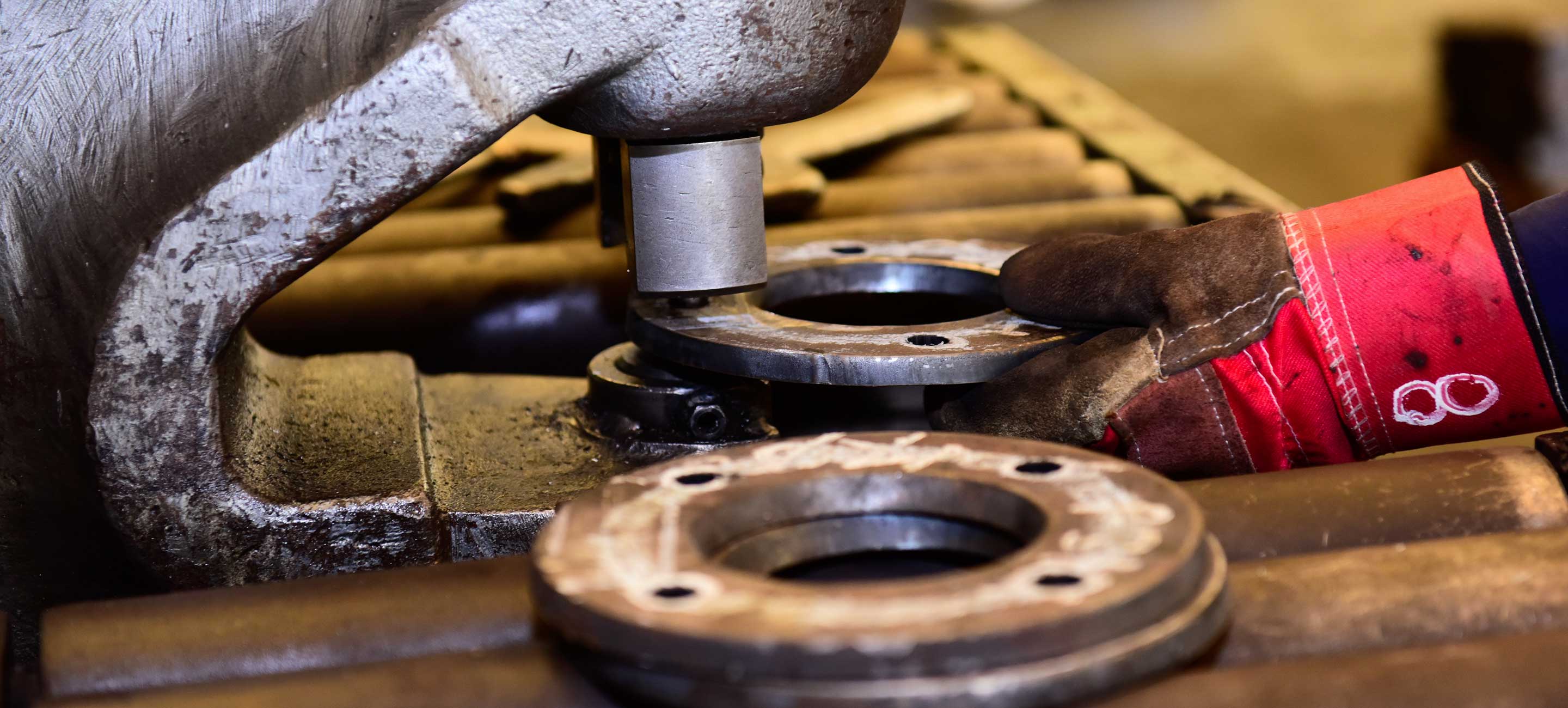 Investing in the development of commercial ecosystems offers a way forward to supporting global energy security
Our iktva program works to boost the resilience and reliability of the energy sector and our energy delivery to the world
It achieves this through attracting investments and forming local and global partnerships to increase the efficiency of supply chains
The world stops without a reliable, continuous supply of energy. Energy helps fuel societal and economic progress, and serves as a basic building block for the manufacturing of important products and services in key industries.
This is why the uninterrupted supply of energy to global economies is crucial. As part of our efforts to support global energy security, we invest in the technology, programs, and ecosystems that can boost the resilience and reliability of our delivery.
There is limitless potential in the development of commercial ecosystems to support these efforts. Since its launch in 2015, our in-Kingdom Total Value Add (iktva) program has been working towards building world-class supply chains to help develop a more resilient and reliable energy sector that can meet the world's demands for secure energy.
More resilient supply chains
One of the keys to achieving energy security is resilient and reliable supply chains, and to achieve this, we deploy a strategy of localization. Localizing products and services will help strengthen the existing energy infrastructure, create new opportunities for innovation, and expand the local commercial ecosystems — all of which help ensure the resilience of energy supply chains, and our ability to provide the world with a consistent and reliable supply of energy. Our iktva program aims to achieve 70% local content, and so far, it has already reached 63% localization of products and services in Saudi Arabia.
This was achieved through attracting investments and cultivating partnerships with top global energy, logistics, and manufacturing companies, to localize suppliers' manufacturing capabilities and eliminate supply-chain risks.
Growth opportunities for SMEs
Within the localization process, small and medium enterprises (SMEs) play a leading role in growing a thriving commercial ecosystem. They are effective in finding solutions to challenges, and meeting the demand for new products and services. This is why the iktva program places a major focus on SMEs, accelerating their potential to build reliable energy supply chains by connecting them with major global suppliers to expand their business.
Compared to 2021, iktva helped increase supplier spending in SMEs by 120% in 2022. Investing in SMEs' growth helped eliminate supply-chain risks by localizing the production of commodities across the chemicals, offshore, and oil field equipment sectors, to name a few, for the first time in the Kingdom. These include the first nonmetallic industrial products manufacturing facility, and the first facility for the manufacturing of flaring equipment.
Win-win partnerships
Reliable supply chains require strategic partnerships, both locally and globally, and iktva is no different. The program is helping form important partnerships that can nurture the local industrial sector. A good example of this is Arabian Rig Manufacturing, our joint venture company with NOV, which specializes in pioneering drilling rig production, and has already localized the first drilling rigs in the Kingdom.
With iktva's support, ARM is also establishing one of the largest single-site facilities in the world for rig production and the manufacturing of drilling equipment, to enhance energy supply chains and meet the energy sector's needs for state-of-the-art equipment and technology.
Matching the pace of change
The resilience and reliability of our energy delivery and meeting global energy demands asks for more than the availability of products and services — it needs innovation. Similar to other industries, the need for innovation and digitalization is growing rapidly in the global energy industry.
The iktva program is opening up investment opportunities that can help drive the creation of products and innovations that are not only in demand, but can also play a role in lowering the carbon footprint of the industry.
The need for innovation is growing rapidly in the global energy industry
These include helping establish a hub for the manufacturing of nonmetallic commodities, and a hub for the development of 4IR technology solutions at King Salman Energy Park (SPARK). The hub for nonmetallic commodities aims to localize nonmetallic manufacturing in oil and gas as well as in the building and construction, renewables, packaging, and automotive sectors. The technology hub will aid the development of technology solutions focused on artificial intelligence (AI), cybersecurity, and robotics, among other 4IR sub-sectors.
While still in the early development stages, initiatives such as these hold the potential to create next-generation solutions that can transform the way we supply the world with energy.
A track record of reliability and resilience
The value of localization was reaffirmed during supply-chain disruptions in the past. By leveraging our resilient network of suppliers, we were able to ensure the continuation of our operations. In late 2021, our delivery of crude oil and refined products to international customers scored 99.9% in reliability.
Our iktva program has been a major contributing factor in this. Through its local content development work, iktva is increasing domestic value creation and creating more competitive local products and services — ensuring higher overall efficiency and reliability, and showing the benefits of localization for minimizing energy supply-chain risks. As a result, even during times of global uncertainty, the efficiency of these supply chains helped ensure we never missed the delivery of a shipment to any of our customers around the world.
We never missed the delivery of a shipment to any of our customers around the world
Enabling future success
With so many of iktva's ambitious targets materializing, we're helping build the world-class supply chains that can support energy security, now and in the future. More reliable, secure, and efficient commercial ecosystems can help meet the world's growing energy demands. And iktva is supporting this goal in more ways than one.
In addition to localizing supply chains and driving innovation, iktva rewards suppliers for establishing their headquarters in Saudi Arabia, and for meeting Environmental, Social, and Governance (ESG) standards. By contributing to building a world-class local industrial hub, and lowering the carbon footprint of our supply chains, our suppliers can help us continue meeting the world's demands for lower-carbon energy.